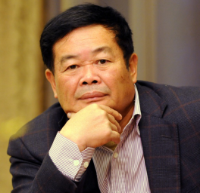 Mr. Cho Tak Wong
The Founder and Chairman
Mr. Cho Tak Wong, born in 1946, is the founder and chairman of Fuyao Glass Industry Group Co. Ltd. He also serves as the chairman of China Automotive Glass Association.
In 1987, he established Yaohua Automotive Glass Co. Ltd. (predecessor of the Fuyao Group), specializing in the manufacturing and sales of automotive safety glass and industrial glass. Fuyao Group has now grown into the world's largest automotive glass manufacturer under his leadership. In recognition of his achievements, Mr. Cho stood out amongst the 43 entrepreneurs from all over the world and received the award of"2009 Ernst & Young World Entrepreneur " .
The automotive glass production plant invested by Fuyao Group was officially launched into production in Dayton, Ohio, America on October 2016. So far, Fuyao has invested $1 billion in projects across Ohio, Michigan, Illinois and other states, creating nearly 5,000 jobs.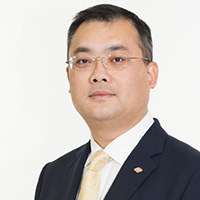 Mr. Tso Fai
Vice Chairman
Mr. Tso Fai has been the Vice Chairman and Non-Executive Director of Fuyao Group since August 2015
Currently he also serves as the Board Director of Fujian Yaohua Industrial Village Development Co., Ltd, Chopline Limited, Trade Commerce Limited and Triplex Holdings Management Co., Ltd.; the Chairman and General Manager of Fujian Triplex Machinery Technology Co., Ltd. , Fujian Triplex Auto Services Co., Ltd., as well as the Executive Director and General Manager of Fujian Triplex Automotive Trim System Co., Ltd., Fujian Triplex Holdings Group Co., Ltd. and Fuzhou Fuyao Mold Technology Co., Ltd.
General Manager of Fuyao Group from September 2006 to July 2015.
Executive Director of Fuyao Group from August 1998 to August 2015
Received a master's degree in business administration from Baker College in the United States on December 2005
President of Fuyao North America Inc. from August 2001 to December 2009
General Manager of Greenville Glass Industries Inc. (a member of the Company engaged in glass trading which was subsequently deregistered) from January 2001 to December 2009 and chief financial officer from July 1996 to December 2000
General Manager of Fuyao Hong Kong from March 1994 to June 1996
General Manager of Sanyi Development Limited from June 1992 to February 1994
Joined the Company in November 1989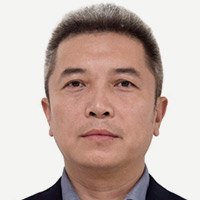 Mr. Ye Shu
CEO
Mr. Ye Shu held various positions in the company, including:
President of the company from March 2017
Vice president from February 2017 to March 2017
Director of the Supply Management Department from June 2009 to February 2017
Deputy General Manager of the Procurement Department from March 2009 to June 2009
General Manager of Fujian Yaohua Industrial Area Development Co., Ltd. from Nov. 2008 to March 2009
General Manager of Fuyao Hainan Float Glass Co., Ltd. from May 2008 to November 2008
Worked in the OEM department, the preparatory team and other departments, and successively served as Deputy Manager, Deputy General Manager and other positions of the company and its subsidiaries from July 2003 to May 2008.
Joined Fuyao Group on July 2003
Achieved the master's degree in economics from Xiamen University on July 1999
Achieved the bachelor's degree from Xiamen University in International Commerce on July 1995