IR Coated Reflective Glass
Back

Product Principle:
Reflect the solar energy by coating the windscreen with 9 to 20 layers of metal compound films, with a thickness of 50 to 300 nm on the inner surface of glass by vacuum magnetic sputtering technology.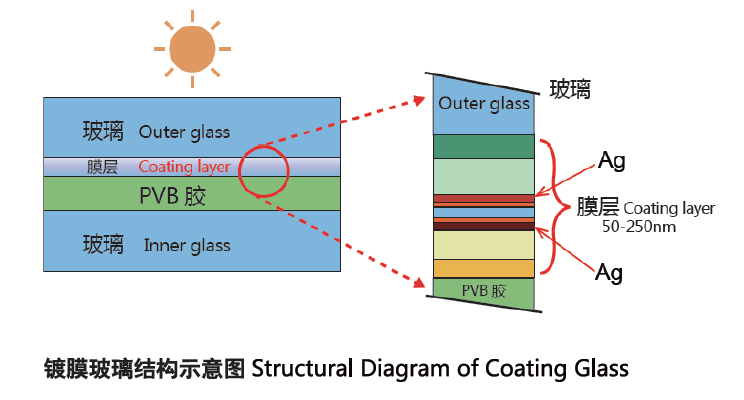 Main Features:
• Reflect more than 65% of Infrared Rays(IR) to reduce the in-car temperature by up to 10℃.
• Cut the usage of air conditioning in summer to lower fuel consumption by 3% ~5%
• Reduce UV damage to the car's interiors and extend the service life
• Permanent heat insulation; maintenance-free during lifespan
• Better anti-glare function to make night drive safer
• ETC/GPS... signals can pass through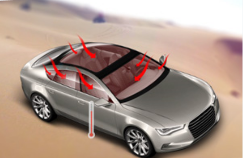 Applied Product: Laminated Windshield, Laminated Backlite, Laminated Sidelite and Sunroof
Applied Vehicle: Ford, NIO, JLR, JMC, FAW, etc.